Although visiting the Galapagos Islands is not cheap, it is possible to do it on budget. Your flights will take up the biggest chunk of your money but once there, there are lots of free things to do. Soaking up the sun with Marina Iguanas at Tortuga Bay, snorkelling with Sea Lions in Las Tijeretas bay, and spotting Pink Flamingos at Pozo Salinas, are just some of the many things you can do for free in the Galapagos Islands.
Free things to do in: Puerto Ayora, Santa Cruz
1.Tortuga Bay/Playa Mansa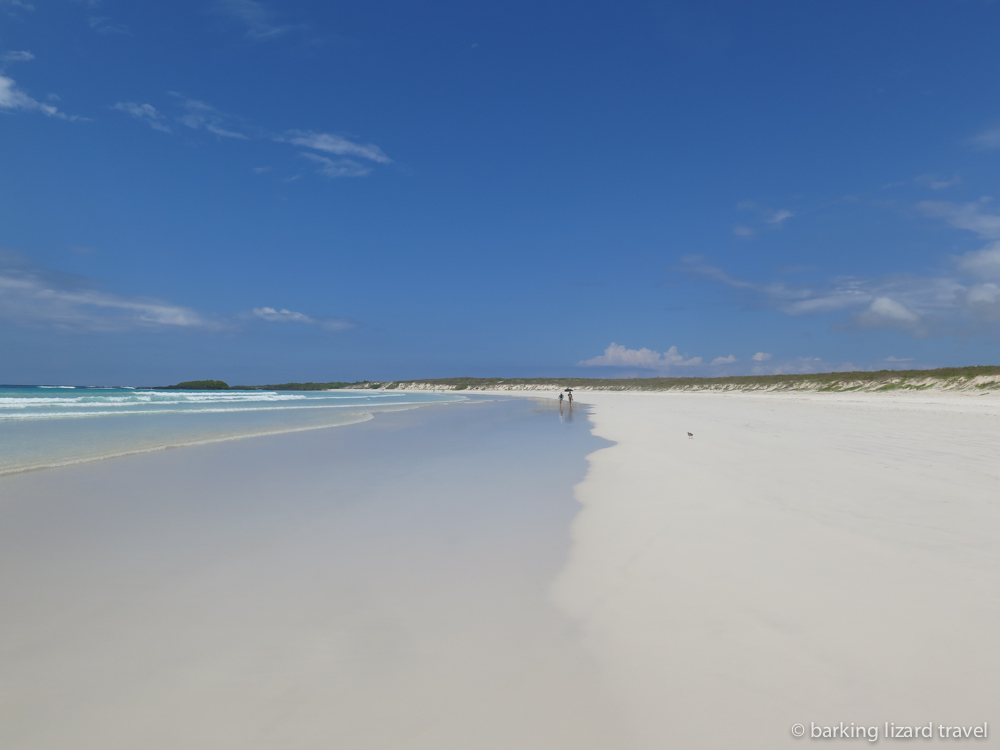 This stunning white sand beach is a 2.5km walk (approx. 30 min) from Puerto Ayora. You need to climb a set of steps, sign in at the entrance booth and then walk along the small path to reach the beach.
The sea on the main beach is often too rough to swim in but if you continue along to the end you will reach Playa Mansa. This sheltered bay is perfect for swimming in and you can rent kayaks for $10 an hour. I saw marine iguanas, baby reef sharks, Blue-footed boobies, and a sea turtle here.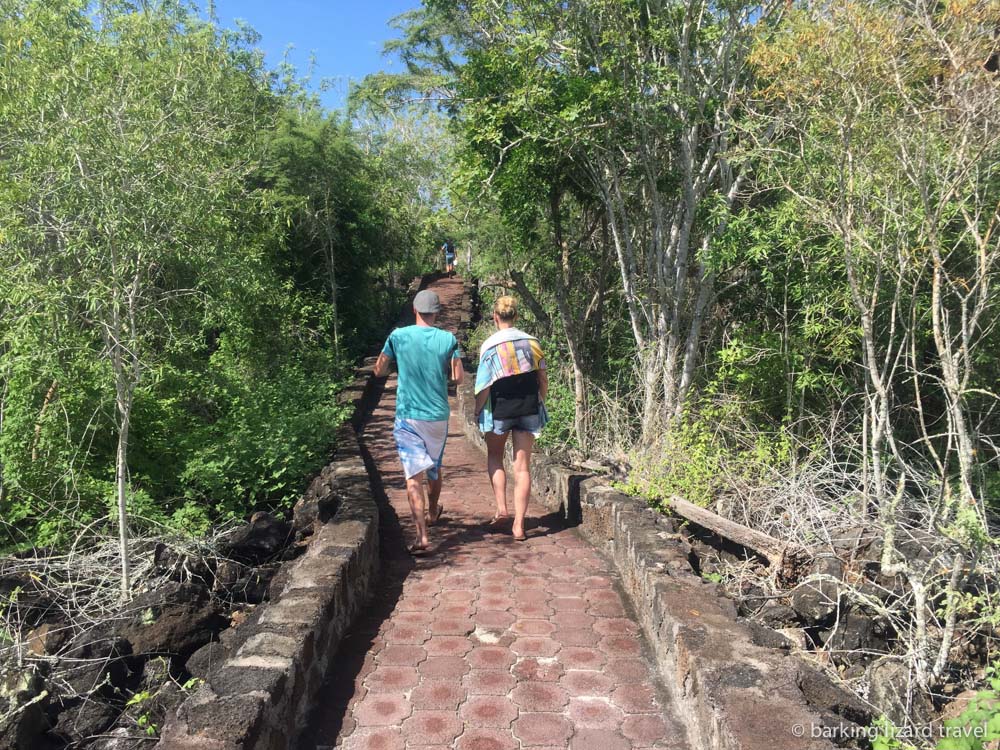 Note: it's not possible to cycle to the beach! The path is only about a metre wide and has brick walls on either side. Walking is the only way to get there. There are also no facilities or drinking water available. The sun is extremely strong so make sure to bring plenty of water and sun protection.
2.Charles Darwin Research Station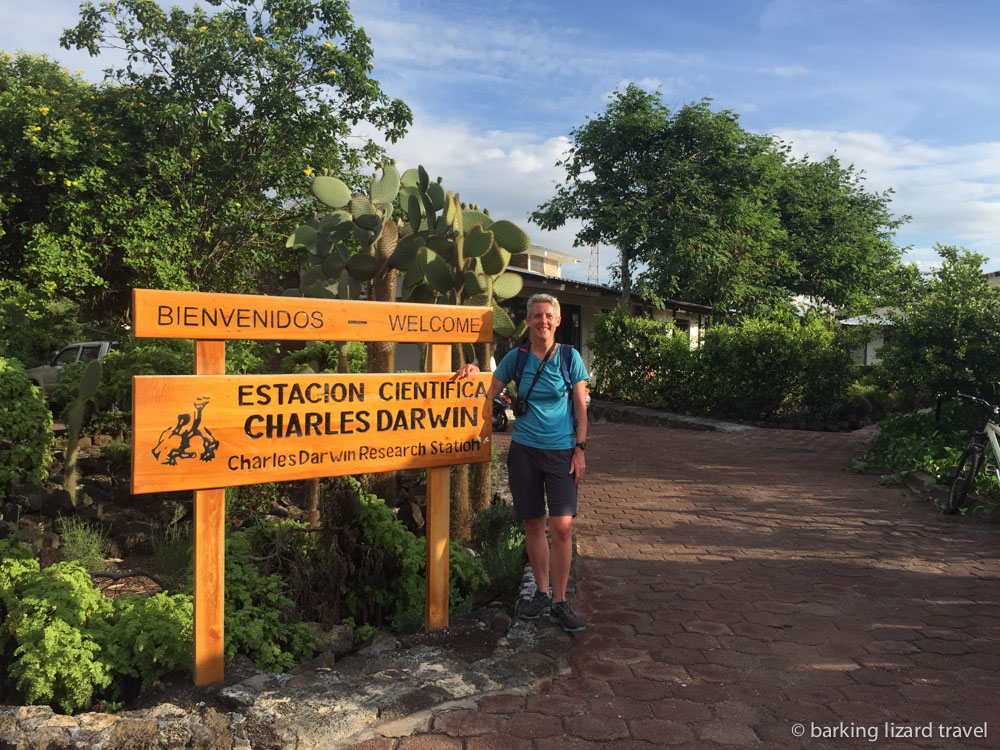 Run by the non-profit Charles Darwin Foundation the research station works on conservation, restoration and sustainable development projects on the islands. There is a sign posted trail around the exhibitions, which includes the taxidermied Lonesome George tortoise.
The most interesting part is the breeding centre for giant tortoises, where you can get a close look at these unique creatures.
Visiting the research station is free but of course donations are appreciated.
3.El Mirador de los Tuneles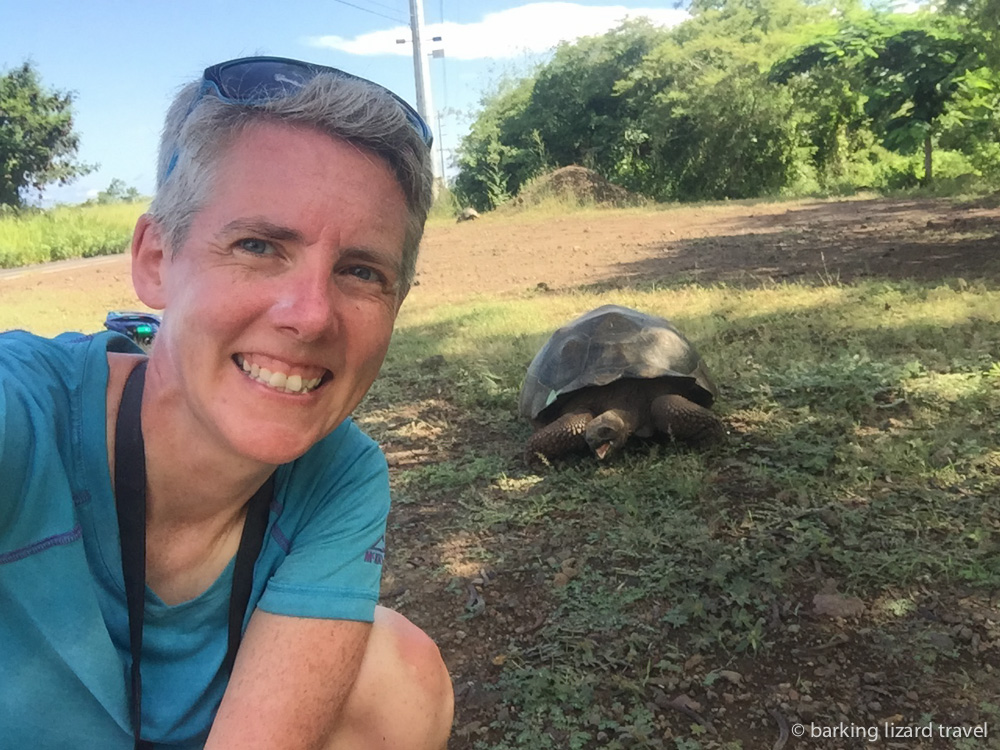 There is a short signposted trail to reach these lava tunnels located about a 10 minute cycle (uphill!) from Puerto Ayora. I didn't find the trail or tunnels particularly interesting however I was quite excited to see some wild giant tortoises munching on the grass by the entrance!
4.Wildlife spotting in Puerto Ayora harbour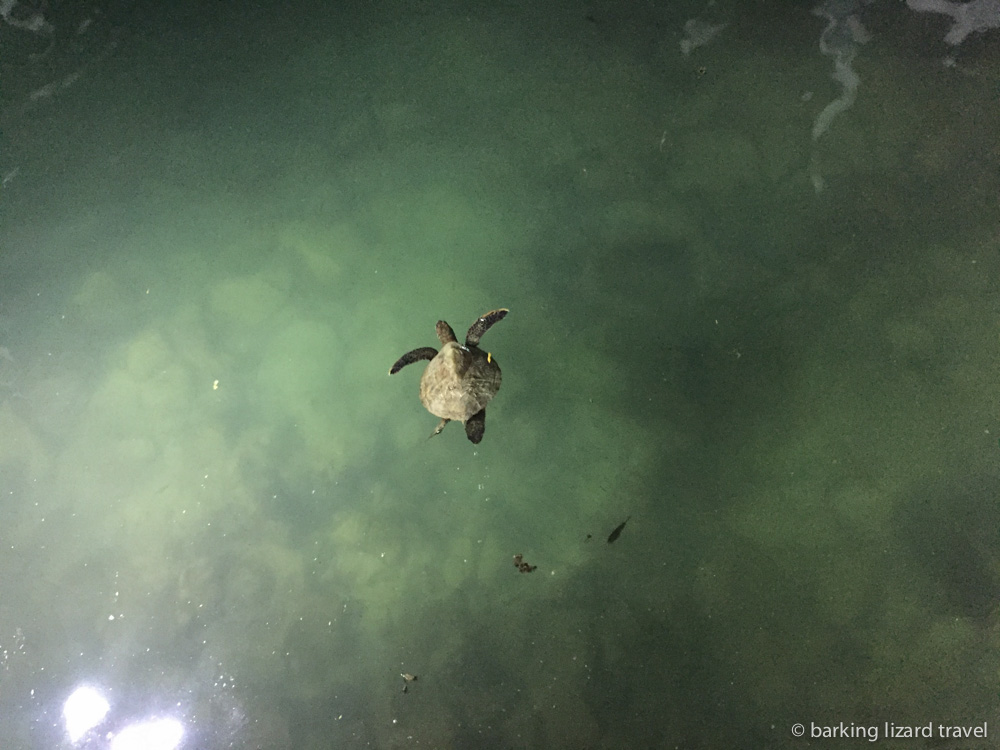 The amount of marine life in the harbour really took me by surprise. Just standing on the boardwalk looking in to the sea you will spot baby reef sharks, sea turtles, playful sea lions and pelicans. It's like a giant aquarium!
Free things to do in: Puerto Villamil, Isabela
5. Snorkelling in Concha Perla
DIY snorkelling is a great way to get up close to the abundant marine life. Either bring your own snorkelling gear or you can rent it for $5 a day.
Concha Perla, a short stroll from the centre of Puerto Villamil, is the great for snorkelling. The water is deep and calm and you can spot lots of marine life. I snorkelled with marine iguanas, sea lions, penguins and lots of different fish here.
6.Muro de las Lagrimas (Wall of tears)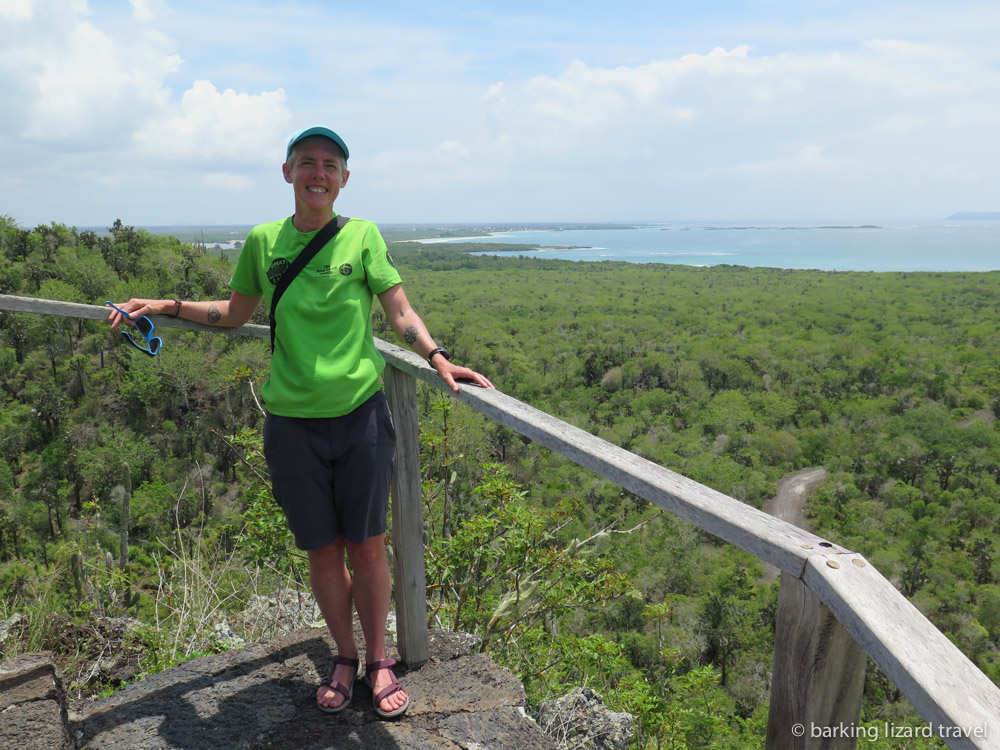 This lava rock wall was built by convicts as a form of punishment. It's at the end of 7km undulating trail from the town. You can walk it but hiring a bike is a much better option.
The wall itself is not very exciting (it is just a wall after all!) but the trail is worth doing. You pass nice beaches, where it's possible to take a dip, mangroves, and some Miradors (look out points) with impressive views of the surrounding area. I also managed to see another Giant Tortoise in the forest.
7.Pozo Villamil
A short trail leads down to this lagoon, which is home to many marine iguanas and different bird species. At the end of the trail you come to the Centro de Crianza de Tortugas (Giant Tortoise Breeding Centre).
8.Pozo Salinas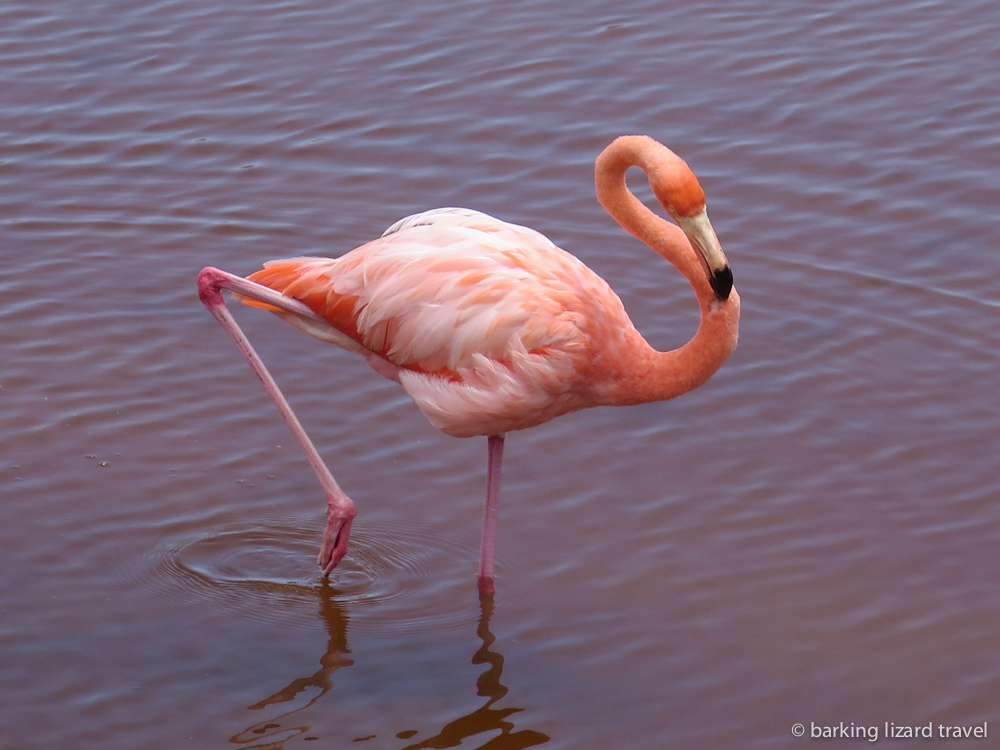 Free things to do in: Puerto Baquerizo Moreno, San Cristobal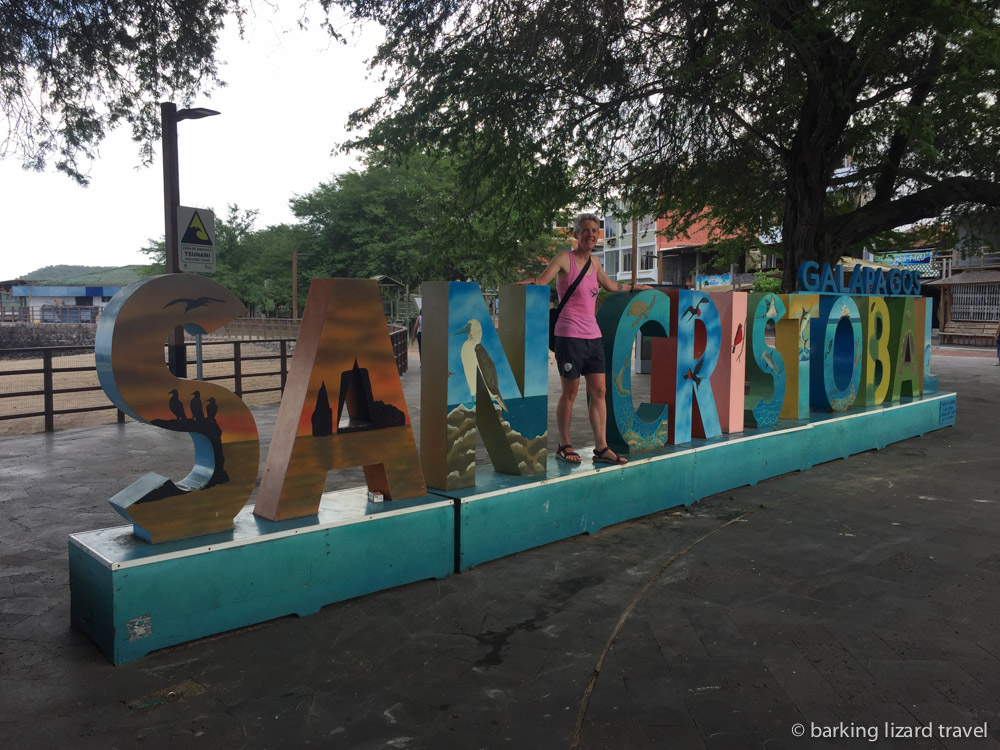 9. La Loberia
This popular beach is 2.5 km from the town. You can walk to it, but it's uphill on a boring stretch of road. I got a taxi up for $4 and then walked back into town.
I found the sea too choppy for snorkelling (it's popular with surfers) and didn't see much wildlife but the beach is nice for relaxing on. There are some trails at the end of the beach for further exploration.
10. The Interpretation Centre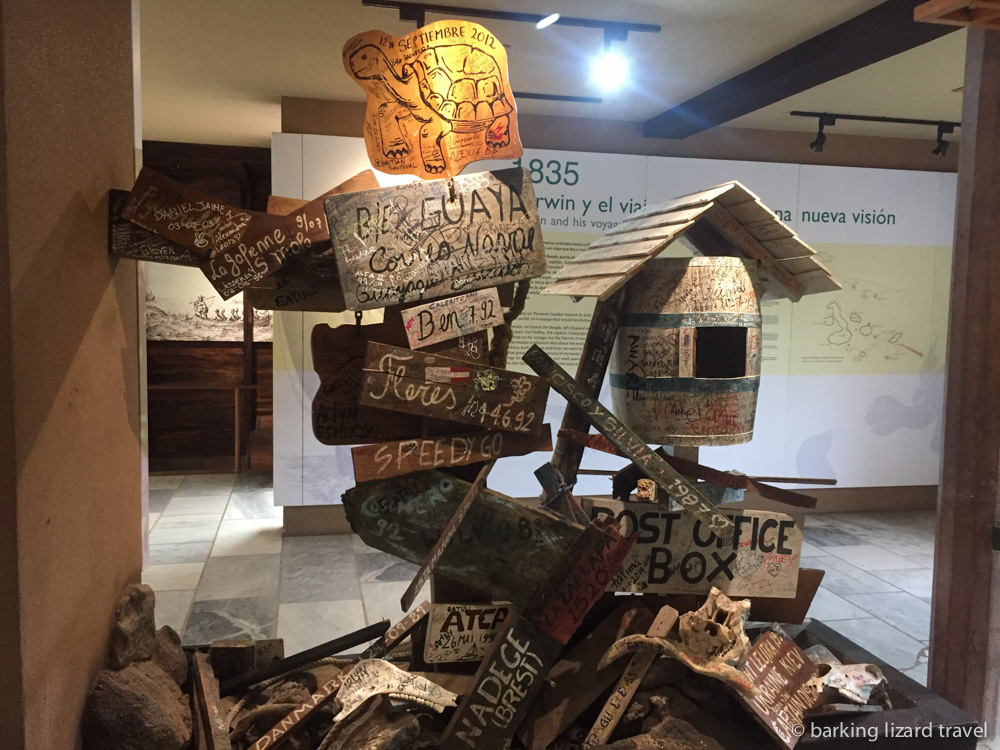 The Interpretation Center of San Cristobal has a fascinating exhibition on the history and development of the Galapagos Islands, including how tourism has impacted the islands.
11. Cerro de las Tijeretas (Frigate bird hill)
Frigate bird hill has several Miradors with stunning views across the bay.
12. Las Tijeretas bay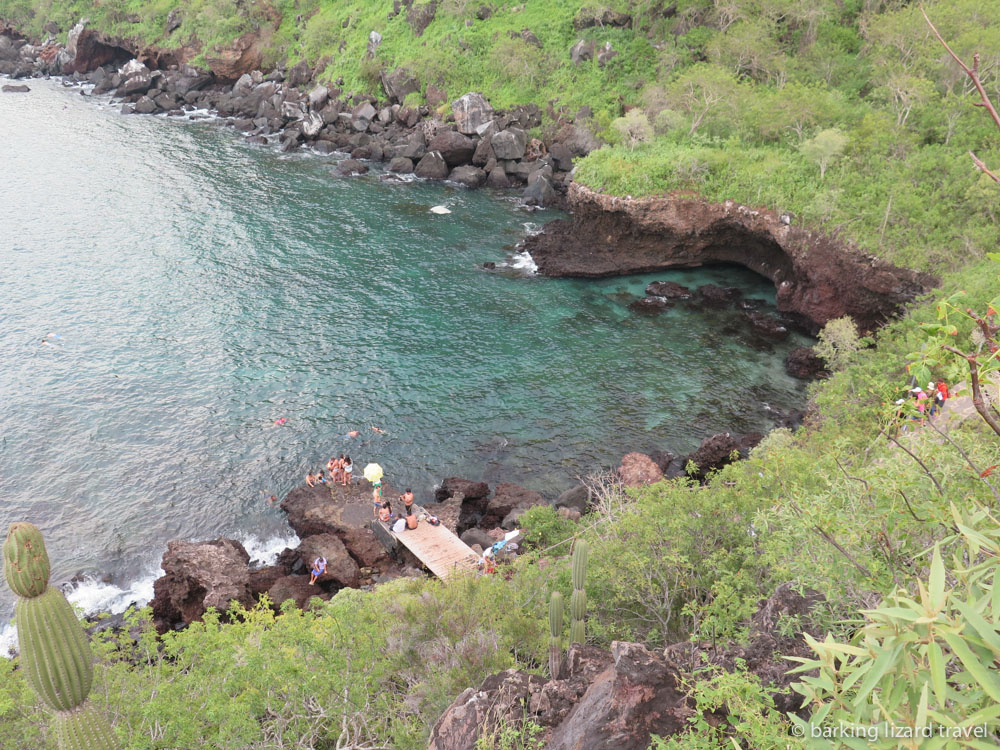 From the top of Frigate bird hill you can look down into this bay which is perfect for snorkelling. The water is deep and clear and was very calm when I was there. I got to snorkel with a pair of playful sea lions, and there were lots of tropical fish.