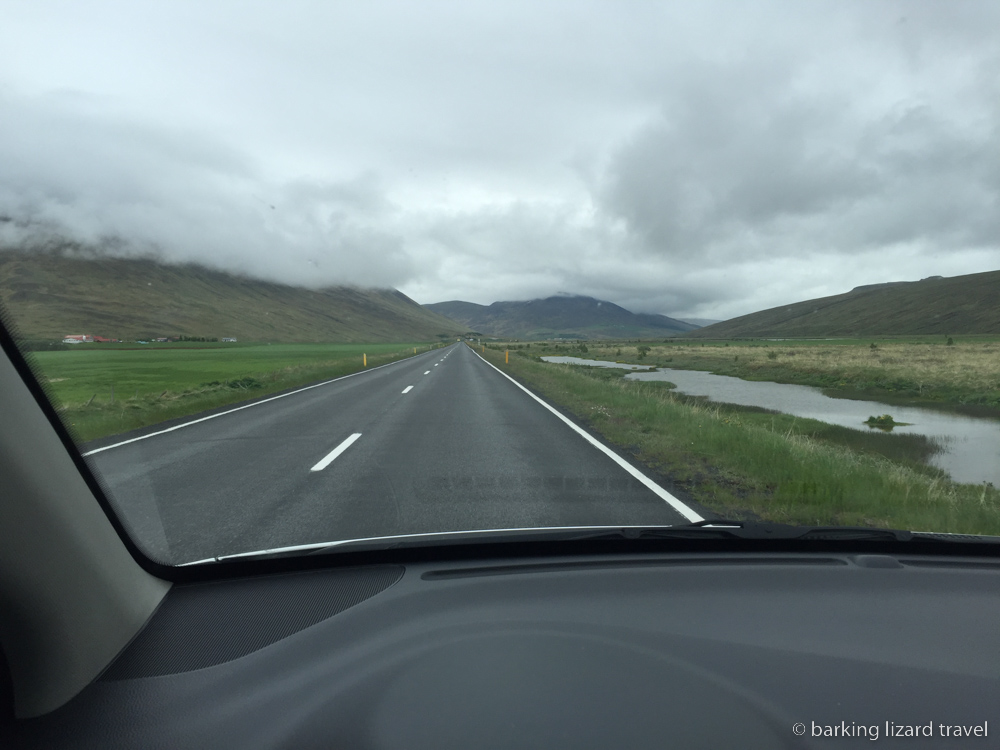 What is the Ring Road?
Iceland's famous Ring Road, otherwise known as Route 1, is a 1330km very scenic tarmac road that circles the entire island giving access to all of the country's major attractions. Driving it is a great way to get an insight into this stunning and mysterious land. It's easy to drive solo (in Summer) and navigation is straightforward.
Is one week enough?
It's often said that if you were to drive the Ring Road in one go (without breaking the speed limit) it would take approx. 16 hours. Obviously there is no good reason to do it that way!
Realistically, if you don't want to spend hours every day driving and missing out all the great sights along the way, one week is the bear minimum if you want to do the full Ring Road.
I found one week to be a little rushed, although I managed to squeeze in everything I wanted to do.
Clockwise or Anticlockwise?
Either way is fine. I decided to go clockwise as I figured once I got to the busier South I would be travelling mainly against the traffic. It doesn't seem to make a big difference which way you drive it, but my itinerary is for clockwise.
When to go?
Usually when travelling I try and avoid the peak season as it's cheaper and less crowded. However this time I decided to travel in June, which is peak season. I wanted to experience 24 hour daylight and the unlimited light meant I didn't have to worry about driving in the dark. It also meant the best weather (by Icelandic standards!) and avoiding driving in snow, ice and winter storms.
I can't imagine it would be very pleasant driving the Ring Road in the dark cold winter months, particularly if you are not used to winter driving conditions. It is however considered a year round route, so it's up to you what you feel comfortable with.
Hiring a car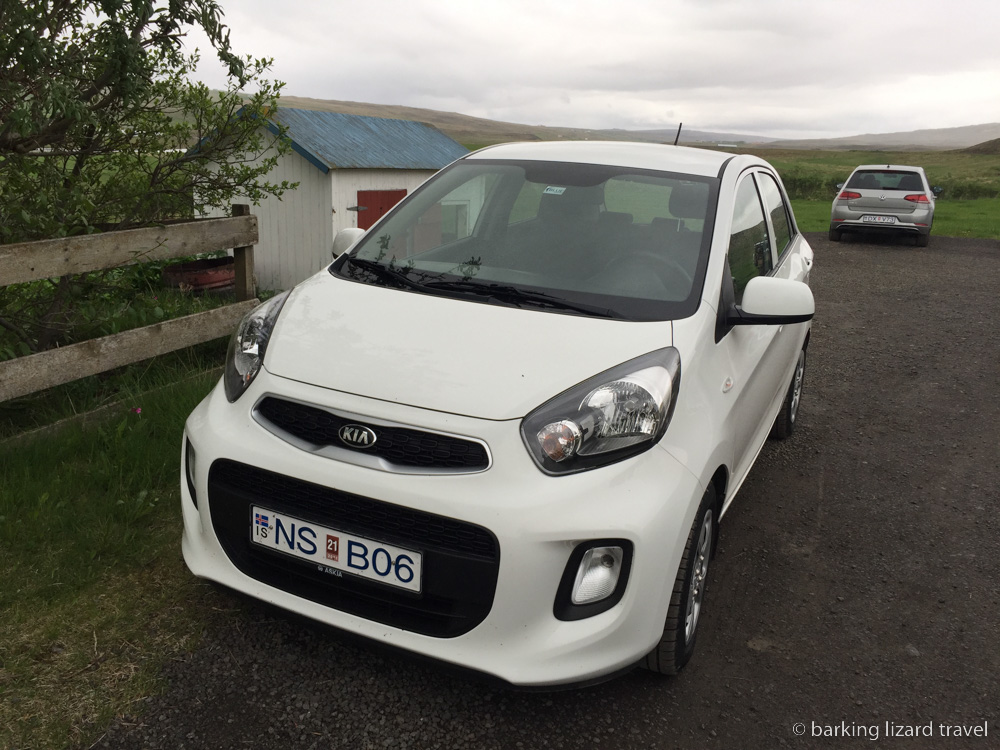 I rarely hire cars when travelling as I much prefer to use local public transport. So when researching this trip I was dismayed to read so many horror stories about renting a car in Iceland. Asides from the considerable cost, there was the usual stories about people being charged thousands of euro for minor bumps and scraps. After much searching I decided to go with Blue Car Rentals. Blue Car Rentals is an Icelandic company and they seemed to have better reviews that most of the main multinational car rentals.
As I was travelling solo on a budget I opted for the cheapest rental and ended up with a slightly battered Kia Picanto. I was a bit concerned about the amount of scraps on the car (all cosmetic), in case I was held responsible for them. However they convinced me that I was better off with a car like this as I was unlikely to be charged for any further scratches. I reasoned this sounded ok. I made sure to photograph every inch of the car and noted all the marks on the rental agreement.
The Kia Picanto is very basic and it was a bit like driving a tin can on wheels but it was perfectly fine for driving on the tarmac ring road during the summer. Thankfully I had no issues with the car or dropping it back to the rental company and avoided any nasty surprise charges.
One week Itinerary for driving Iceland's Ring Road
Day 1 – Arrive Keflavik Airport and drive to Laugarbakki
After arriving in Keflavik airport I headed straight to pick up my rental car and hit the road. I had booked accommodation in Laugarbakki in the North West as I didn't want to drive more than 3 hours on my first day. The drive was straight forward and I stopped off at a supermarket in Borgarnes to break up the journey, have a coffee and stock up on snacks.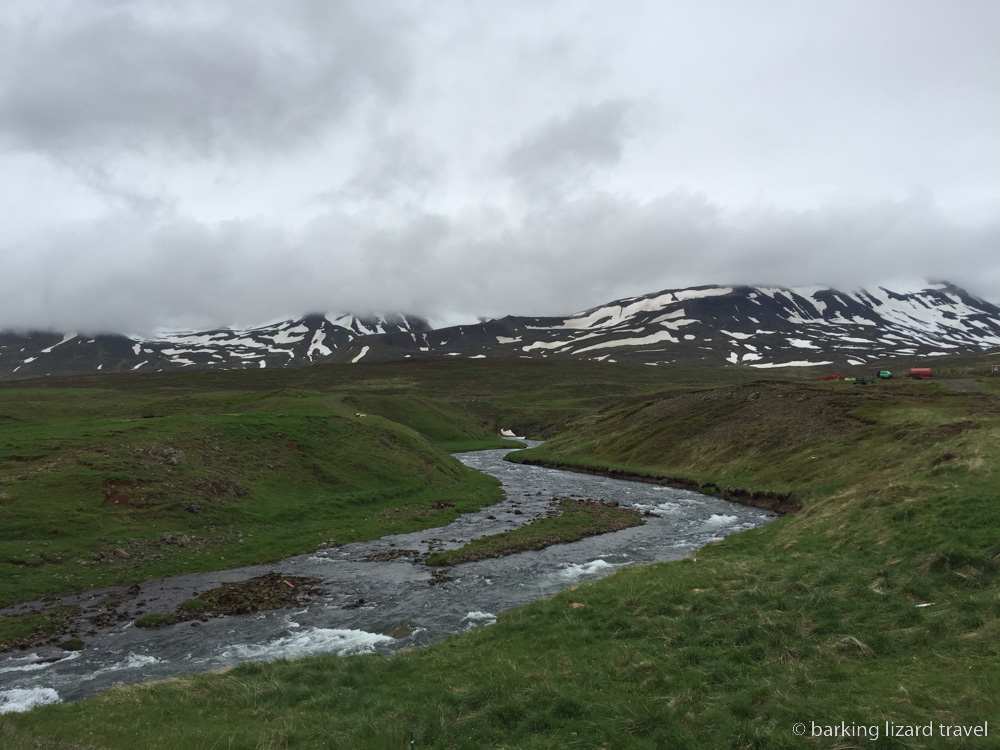 Day 2 – Laugarbakki to Húsavík via Siglufjördur
The next morning after breakfast I was back on the road and already deviating from the Ring Road. I had decided to travel to Húsavík via the Tröllaskagi (Troll Penisula) mainly as I wanted to visit the very scenic swimming pool in Hofsós. The swimming pool didn't disappoint, despite the overcast conditions. However this municipal pool was quite busy despite being early on a Monday morning so don't expect to have the place to yourself.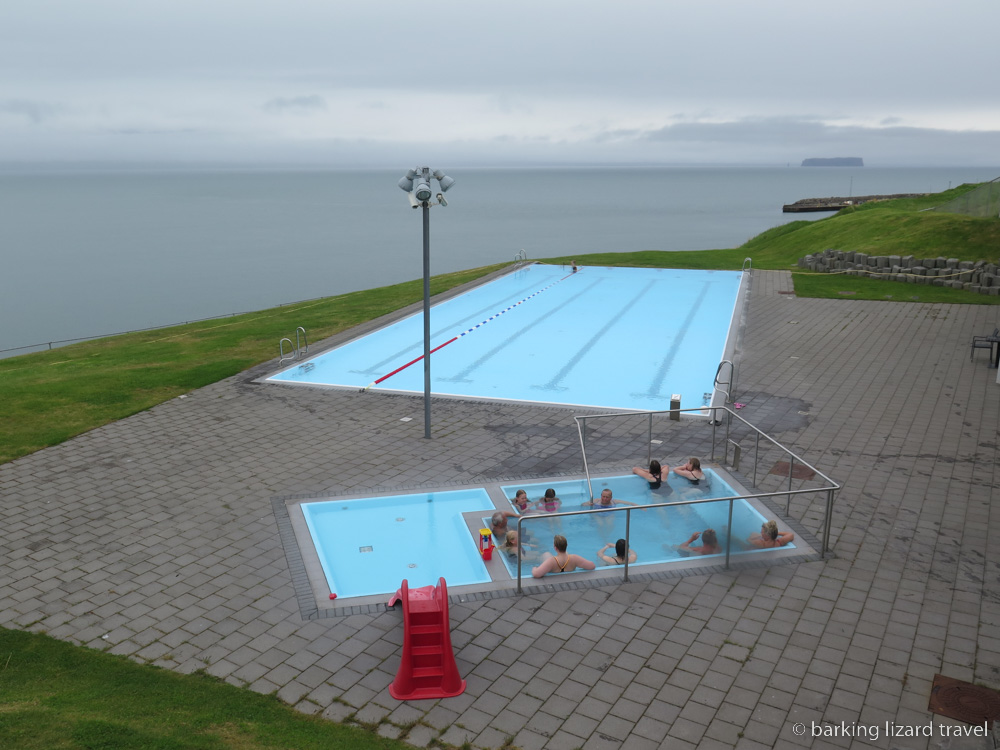 After Hofsós I continued on the very scenic R76 towards Siglufjördur, stopping briefly for photos along the way and to stretch my legs.
On the road between Siglufjördur and Ólafsfjördur you drive through two tunnels. The tunnels are single lane despite being two way! Every few hundred metres there are bays where you can pull in to let oncoming traffic pass. It was a pretty hairy experience driving like this but thankfully there was very little traffic and I only met one or two cars coming towards me.
I stopped off in the northern city of Akureyri, Iceland's second biggest, to get something to eat before continuing on to Húsavík. I managed to spot several owls flying along this stretch of road.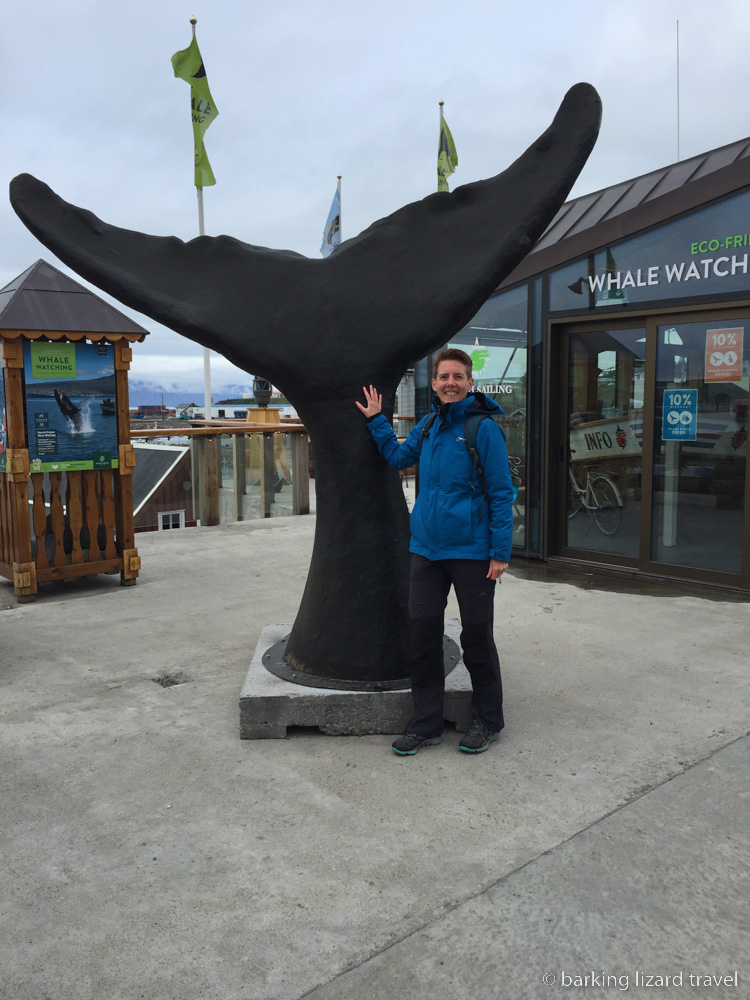 Day 3 – Húsavík and Myvatn region
I had come to the Northern town of Húsavík, to go whale watching (it's known as the whale watching capital of Iceland) and the trip didn't disappoint. June to August are considered the best times to go, with sightings pretty much guaranteed, another reason I travelled in June. I booked the morning Whales and Puffins tour with North Sailing. I saw several Humpbacks, a Minke whale, porpoise and hundreds of Puffins. Unfortunately for me I suffered sea sickness on the boat and spent a large part of the trip feeling nauseous and dizzy. It was still worth it though if I was to do it again I'd make sure to take strong anti-sea sickness medication.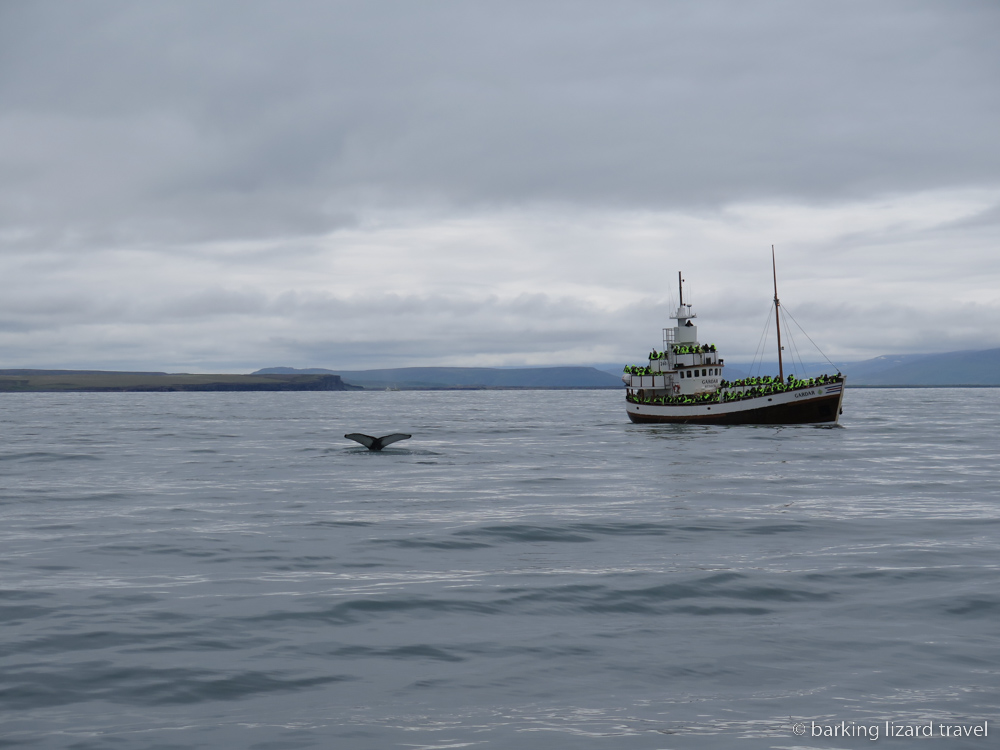 In the afternoon I headed to the Myvatn region and visited the Hverfjall and Leirhnjúkur craters and the lunar-like landscape of Hverir. I had to battle with the annoying midges, swarms of which are everywhere. After sightseeing I went to the beautiful and relaxing Myvatn Nature baths. A much more low key alternative to the crowded expensive Blue Lagoon in the south.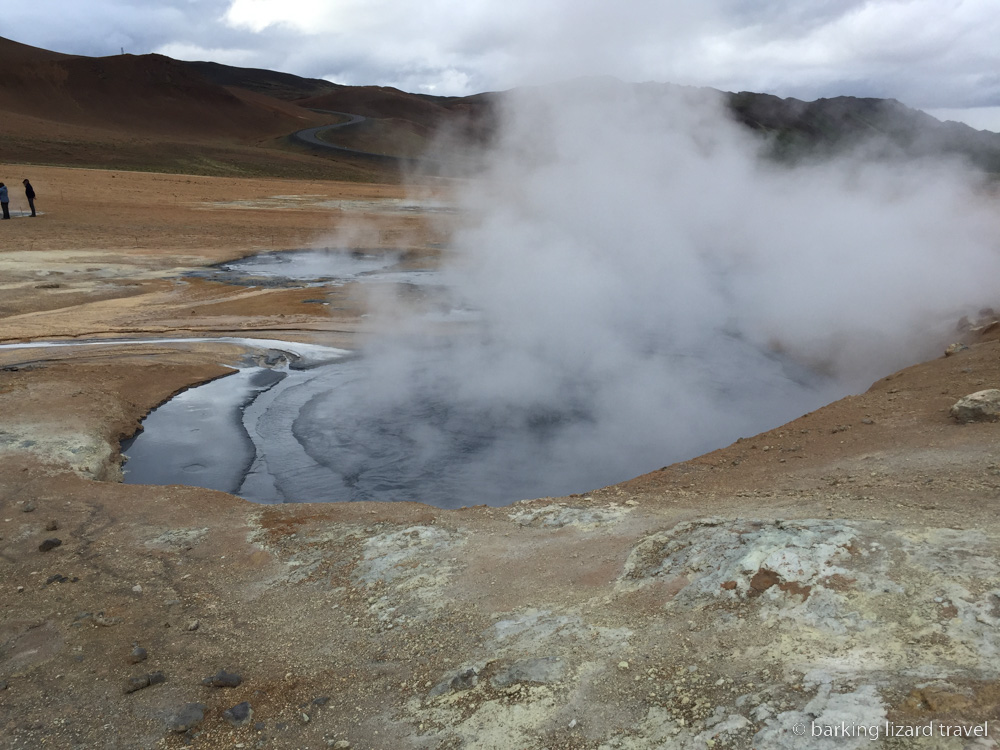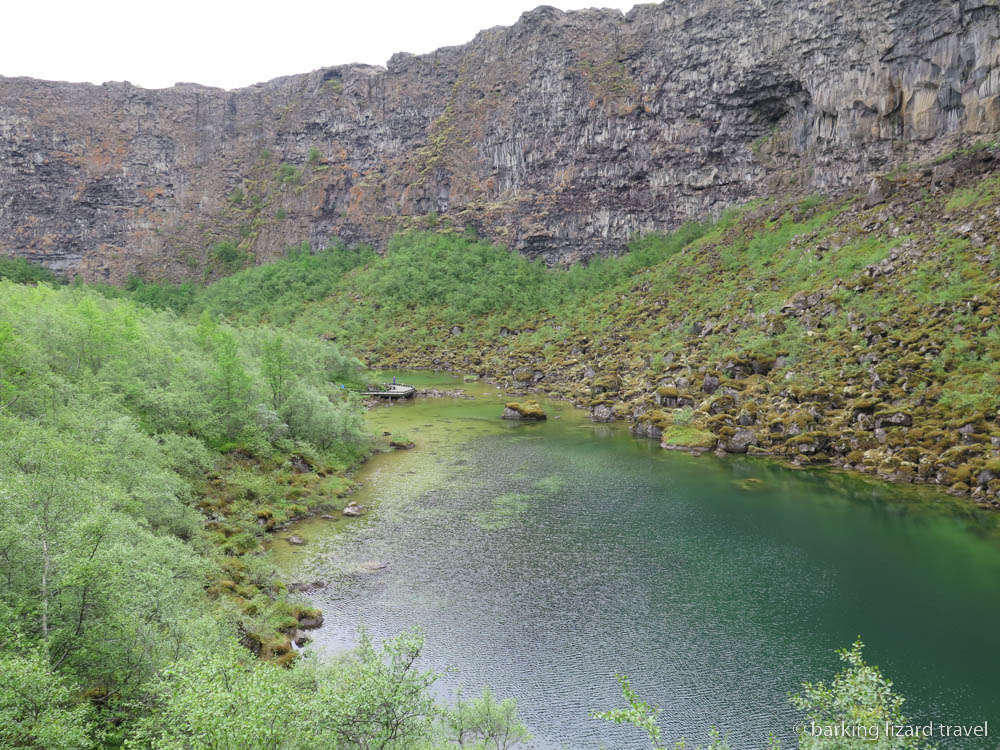 Day 4 – Húsavík to Fáskrúdsfjördur via Dettifoss
Heading north east on route 85 you reach yet another Islandic geographic wonder the Ásbyrgi canyon. It's well worth stopping off at enroute to Dettifos. Route 864 from Ásbyrgi canyon to Dettifos is a secondary road and mainly gravel. While I had no difficulty driving it in my little two wheel drive, it's very uncomfortable, loud and slow going. You have no choice but to drive slowly unless you plan on wrecking your rental car. Thankfully it's only a 30km stretch that takes about 40 minutes to drive.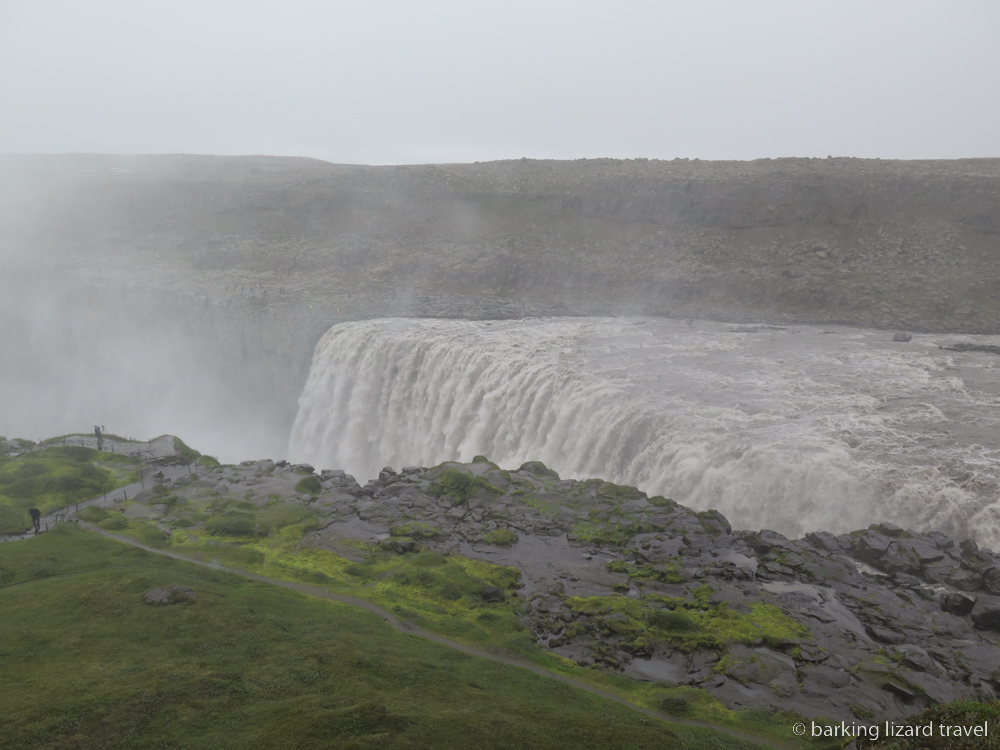 The spray from Dettifos can be seen up to a 1km away. It has the greatest volume of any waterfall in Europe and is an exhilarating sight.
After Dettifos I continued South and re-joined the Ring Road and drove onto Fáskrúdsfjördur. Although this was probably the least dramatic stretch of Ring Road, there were waterfalls everywhere which made for good pit stops and photo ops.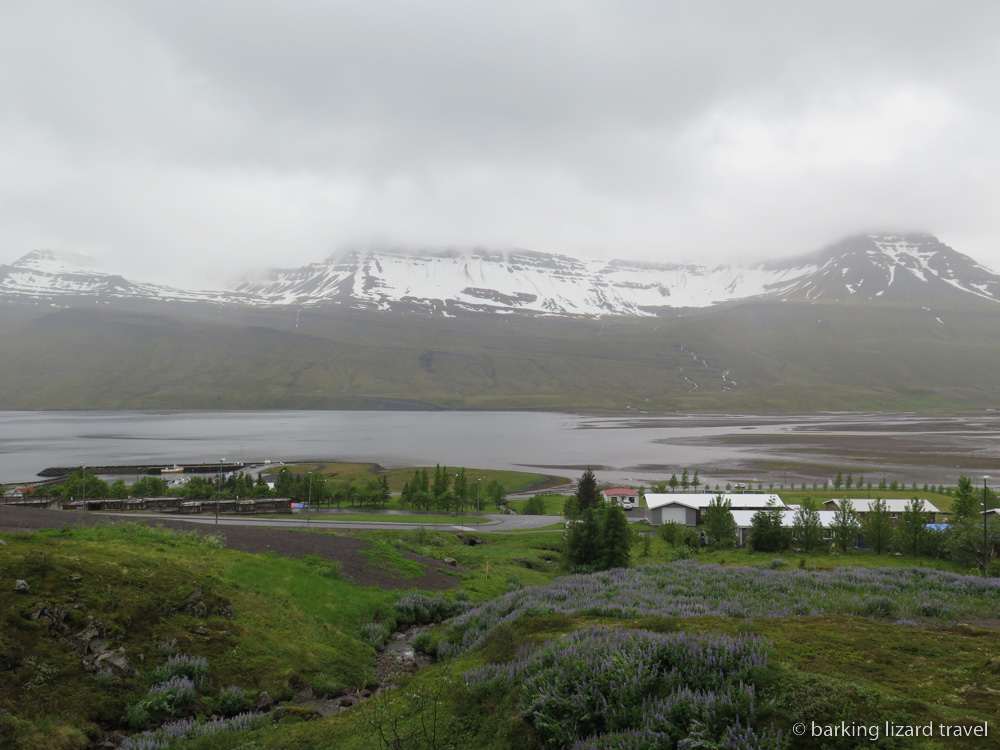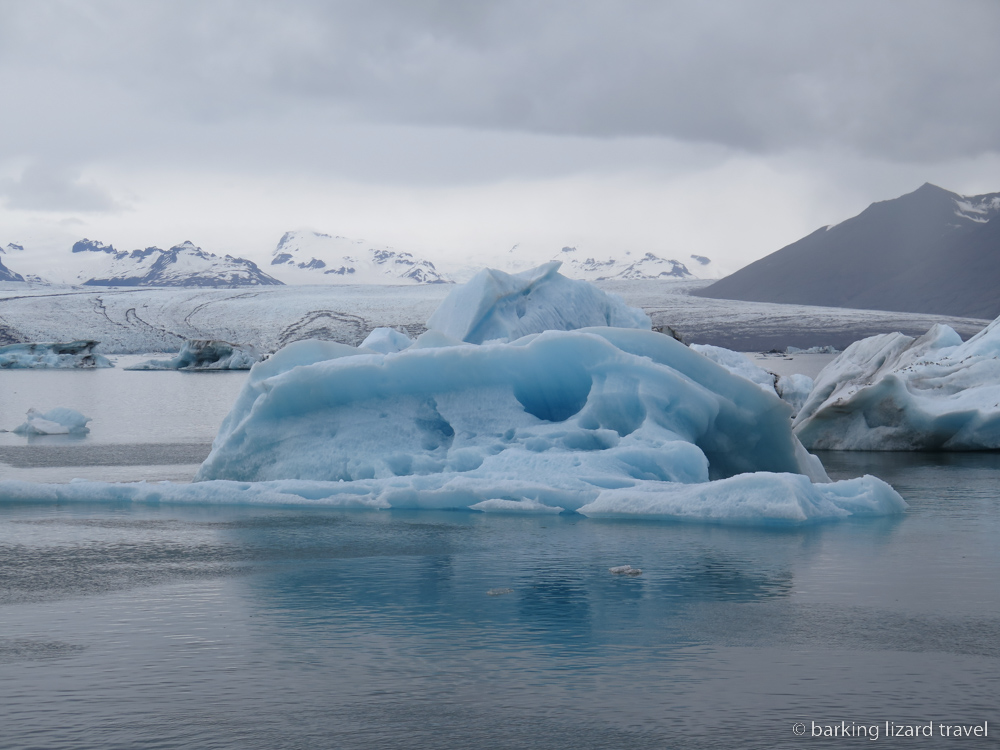 Day 5 – Fáskrúdsfjördur to Vik
This was to be my longest day of driving and I felt it, I was exhausted by the end. However the drive is spectacular and there are lots of sights to stop off at the break up the journey.
The further south I drove, the more tourists I calm across but overall the roads were still fairly quiet.
My first stop was Stokksnes. It's home to miles of black sand beach, a Viking film set and the cool little Viking Café where you can refuel with coffee and cake. I continued on to Höfn where I stopped for lunch.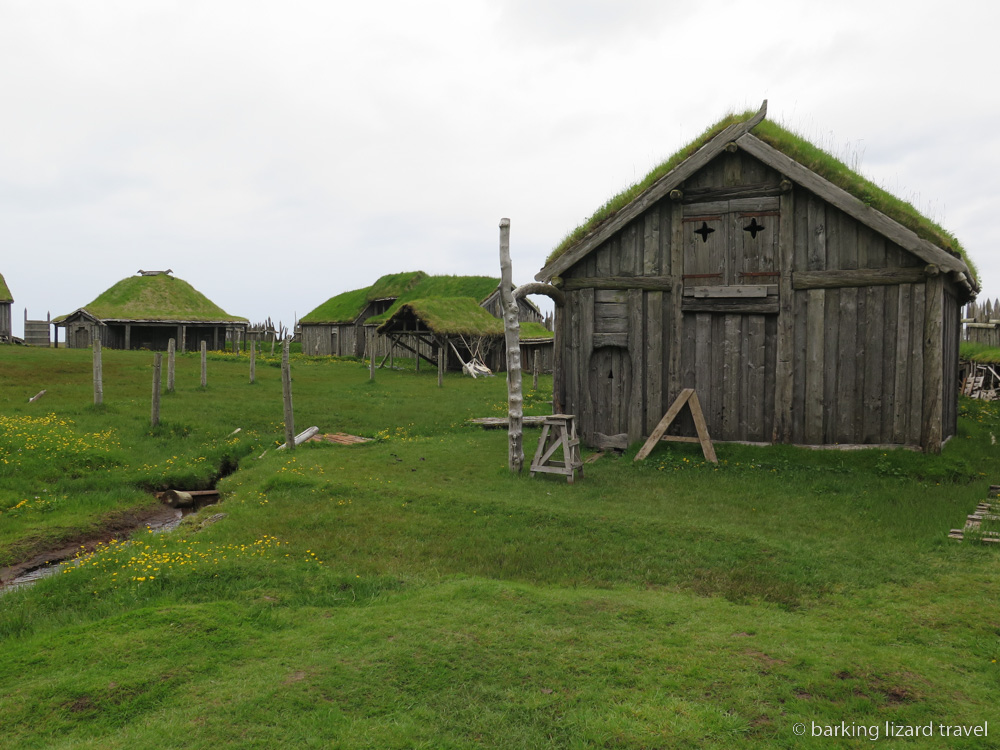 After Höfn my next big stop was the stunning iceberg-filled lagoon Jökulsárlón. Conveniently located beside the Ring Road, you really can't miss this spectacular spot. I was mesmerised watching the blue icebergs floating by. If you have the budget, it's possible to go out on the lagoon in a boat
From Jökulsárlón it was another 2.30 hours of driving to reach Vik. Although the scenery was beautiful I was beginning to feel tired and the drive seemed very long. I was very relieved to finally reach Vik. In hindsight it would have been better to split up this section into two days.
Total drive Time: 6 hours
Total distance: 469km
Stayed in: Vik HI Hostel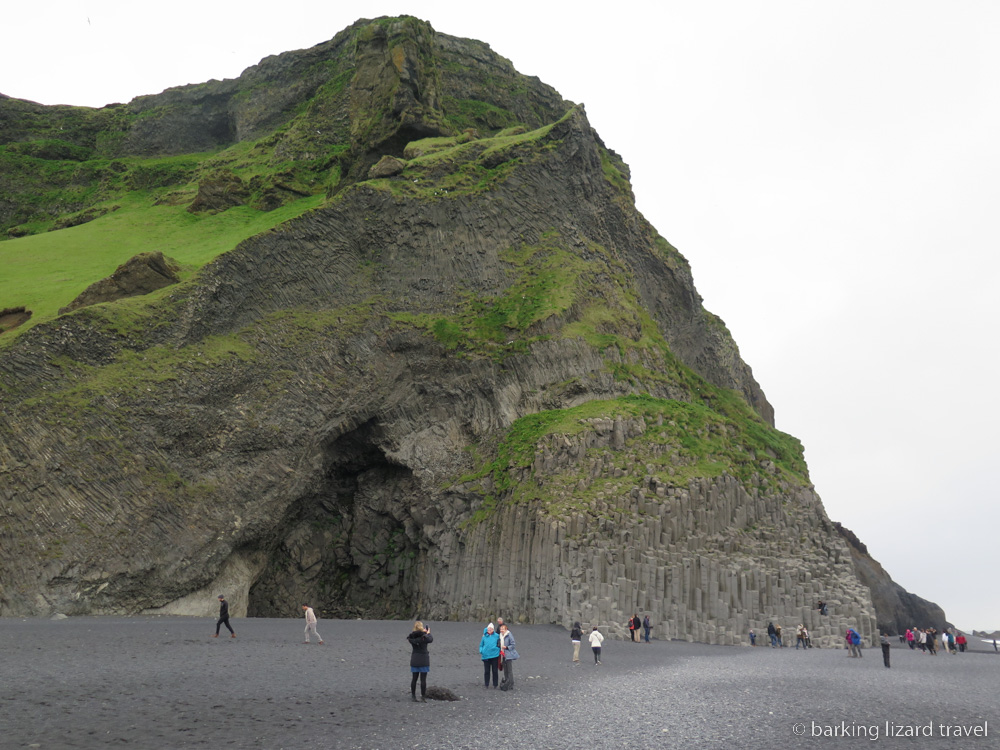 Day 6 – Vik to Reykjavík via the Golden Circle
My first stop was the dramatic black sand beach of Reynisfjara, a short drive from Vik. With its Basalt columns and views over views out to Dyrholaey it's a popular stop on this busy tourist route. There are also plenty of signs warning you of the danger of potential 'sneaker waves', waves that appear suddenly and can drag you out to sea.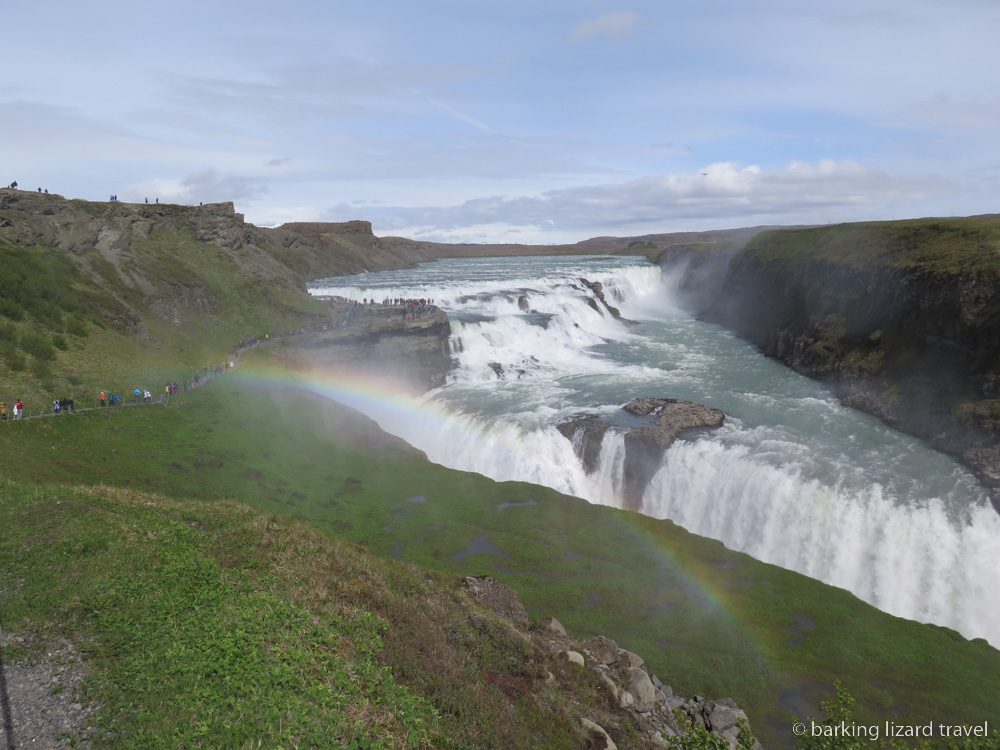 Next up was the beautiful Skógafoss waterfall, with its 60 metre drop its one of the biggest in Iceland. Then it was on to one of Iceland's biggest tourist attractions 'the Golden Circle' route.
First up, the country's most famous waterfall, the beautiful Gullfoss. Then it was a short drive to Geysir to enjoy the spectacle of the hot spring shooting water up to 30 metres in the air.
Final stop was Thingveller National Park, Iceland's most important historical site and where the North American and Eurasian tectonic plates meet.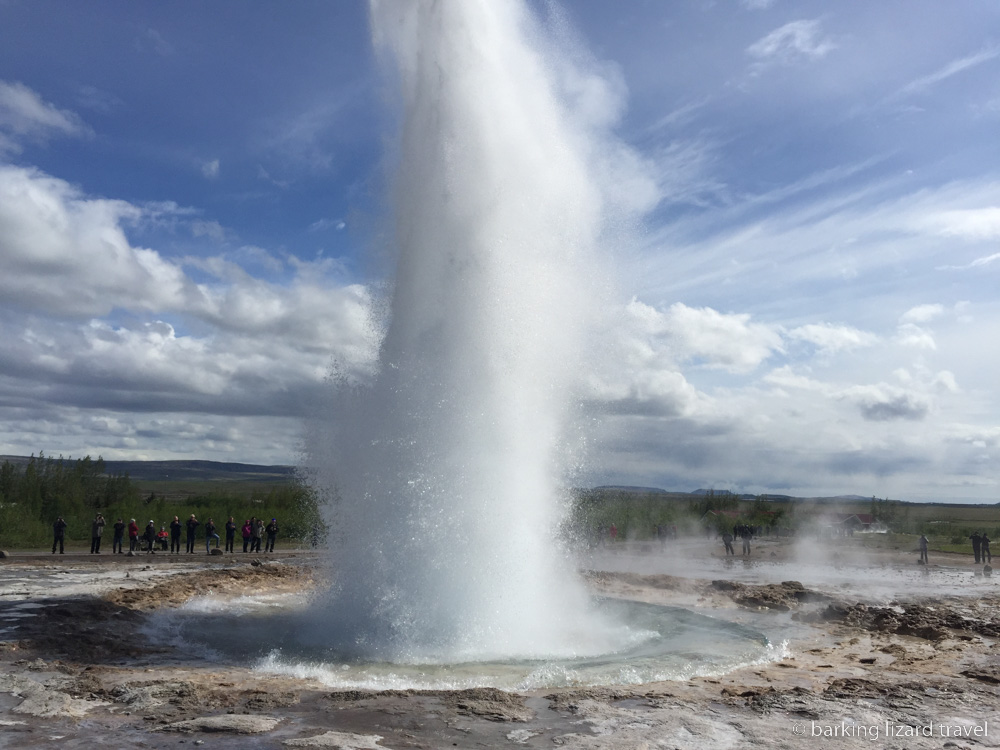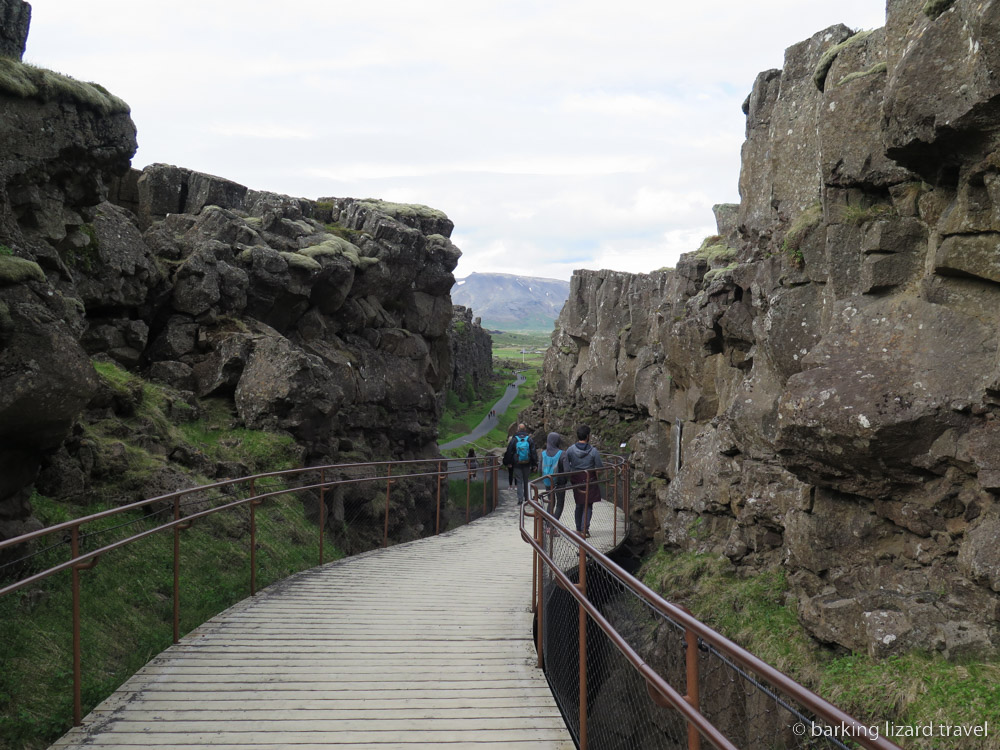 The Golden Circle Route is very easy to self-drive. The sights are well signposted and you can just follow the crowds. The three main attractions, Gullfoss, Geysir and Thingveller are all free of charge to visit and no tickets are needed. This means you are free to set your own timetable for the day.
From Thingveller it's less than an hour's drive to the capital Reykjavik.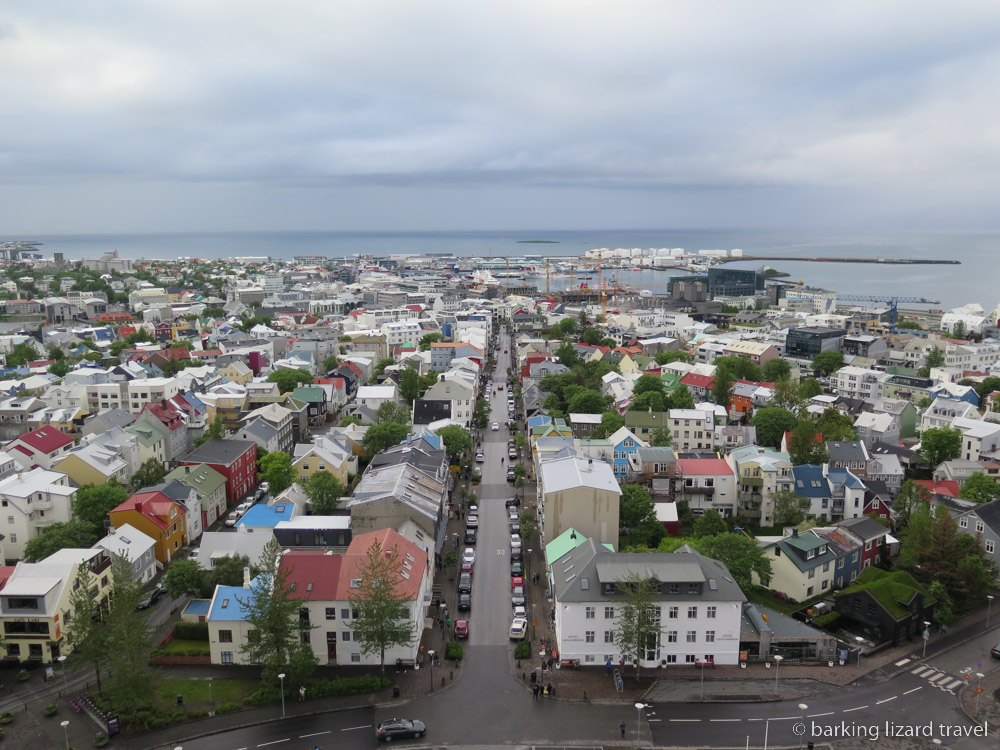 Day 7 – Reykjavík
My first drive free day of the trip! I left the car parked at the hostel and explored Reykjavík on foot. The centre of Reykjavík is compact and easily explored walking. There is no need to drive. One full day was enough to tick off all the major sights.
Unfortunately the weather was bad, it rained most of the day and was really cold, about 6c. It was so cold I ended up buying gloves and a scarf! However the 24 hour daylight meant that I was able to do some sightseeing at 1am after the weather had improved.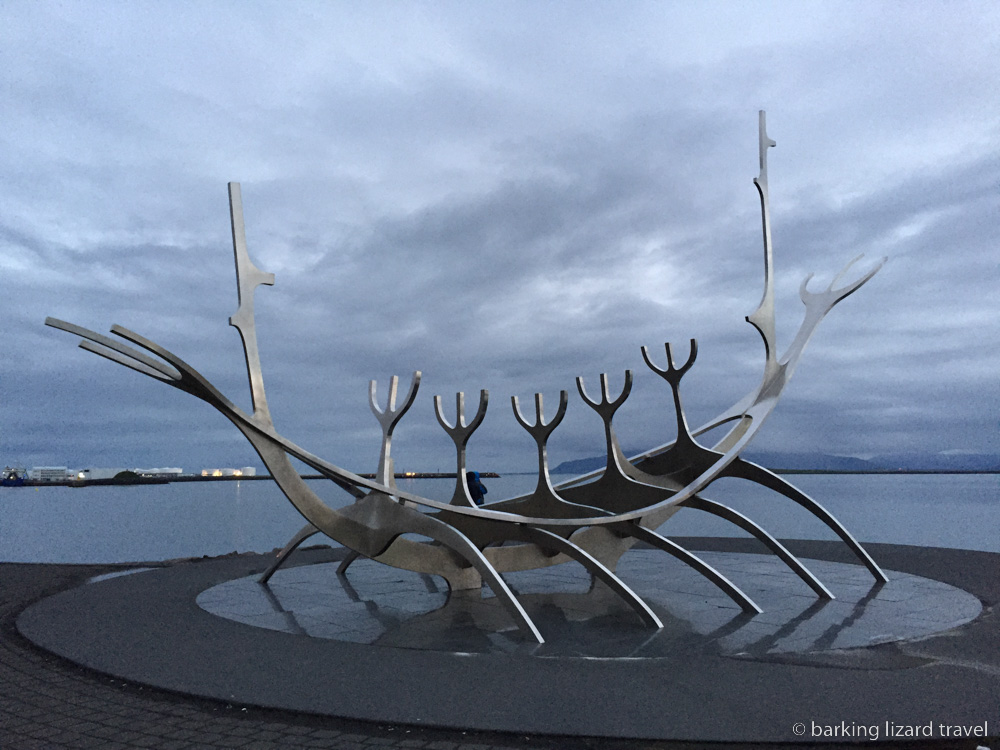 Given my limited time in Reykjavik and the high cost of visiting I decided not to visit the Blue Lagoon. Instead I did what the locals do and went to one of the municipal pools (Laugardalslaug). There was a good mix of locals and tourists and lots of different hot and cold tubs, pools and a water slide.
Stayed in: Galaxy Pod Hostel, Reykjavík
Day 8 – Reykjavík to Keflavik Airport
As I had a morning flight, I drove straight to the airport after breakfast and returned the hire car.
My fantastic week exploring Iceland had come to an end. It was a little rushed at times and I would have loved to have had more than a week but was an excellent introduction to all the magic that Iceland has to offer.
Total drive time: 50 mins
Total distance: 50 km