In March 2019 I did the 4 day Cuidad Perdida trek in Colombia. It was an amazing experience. Hiking through stunning mountainous jungle and passing indigenous villages. Getting to know the group and swimming in natural pools. If you are visiting this part of Colombia and like a challenge I highly recommend it. If you decide to do the trek here are 9 things you should know:
1. It's not possible to do the trek on your own
The only way to visit is on a guided tour, it's not possible to do the trek on your own or higher an independent guide. The trek goes through sacred indigenous land, and the indigenous people living there are understandably wary of letting groups of tourists onto their land.
There are several different tour agencies offering the trek and the service and cost are regulated by the Colombian government. Therefore there is not a huge difference between operators. I decided to go with Magic Tours mainly because they responded to my online queries quickly and professionally.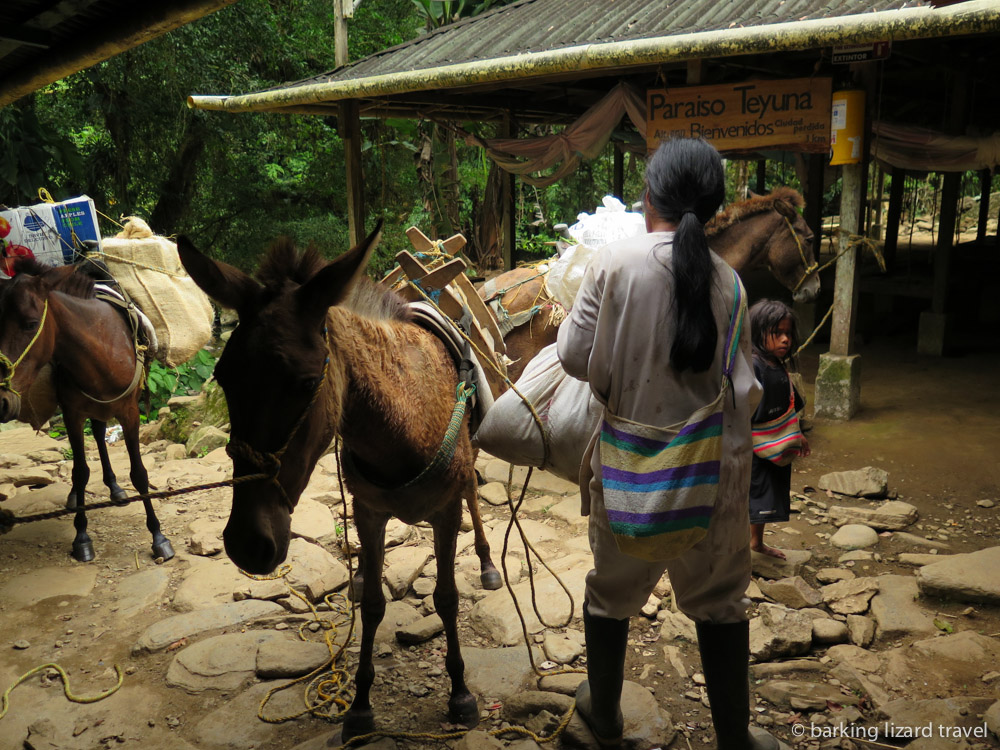 2. Hiking is the only way to reach Ciudad Perdida
The route mainly follows the Buritaca river up to the Lost City at 1200m. The route covers around 44km on an out and back hike spread over 4 days. Hiking is the only way to reach the site. There are no roads once you leave El Mamey and mules (and an occasional motorbike) are the only transport you'll see. Once you start out on the trek, the only way back is to walk or be taken out on the back of a mule, there is no access for cars or other vehicles.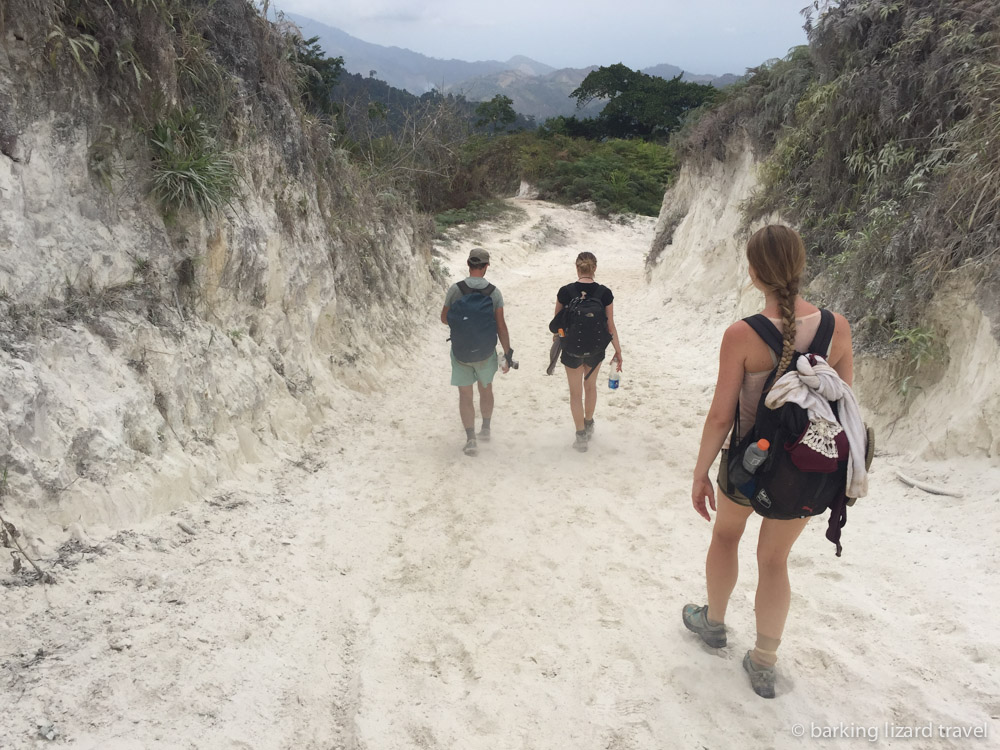 3. The trek is challenging but not crazy difficult
Many articles and blog posts about the Cuidad Perdida trek go on about how 'gruelling' and 'arduous' the hike is. As a regular hiker and marathon runner I didn't find it particularly difficult. Throughout the day there are plenty of snack breaks and we were well fed. I slept well every night.
While it's no walk in the park, any reasonably fit person should be able to complete it without too much trouble. It is however strenuous enough though that if you are very overweight, unfit and/or have physical health problems you might want to reconsider.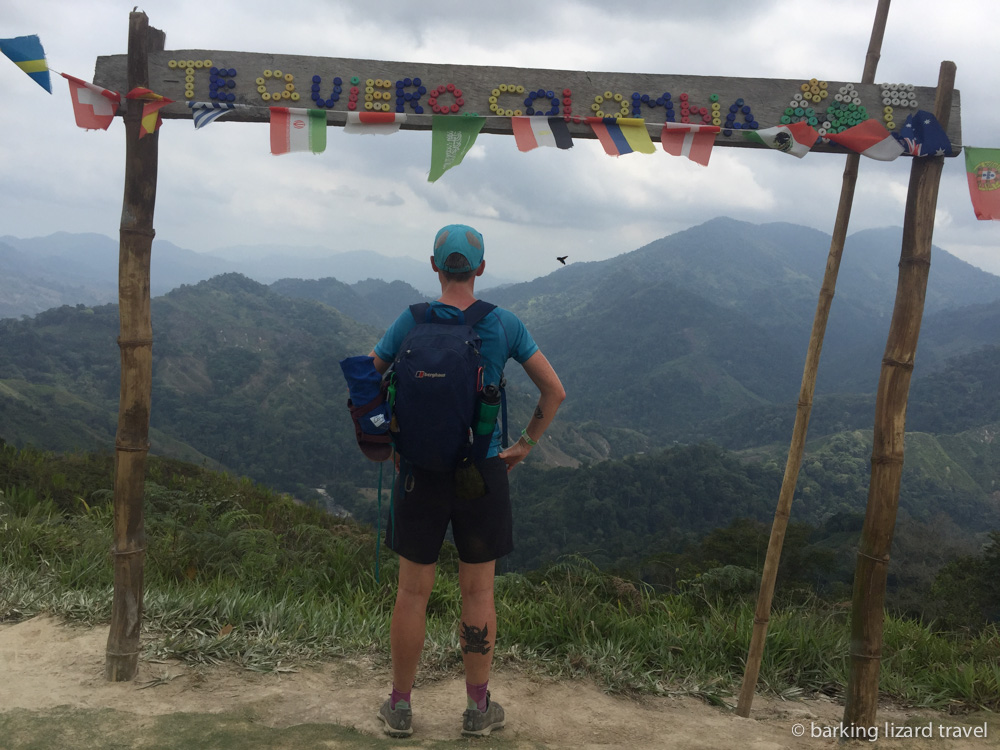 4. You need to pack light
You have to carry you own bag for the duration of the hike so it's important to pack light. Most tour agencies will allow you to leave luggage at their office in Santa Marta.
As I was already on the road and on a budget I just had to make do with what I had with me. My 20L daypack was a bit on the small side but I managed. I wouldn't recommend bringing anything more than 30L.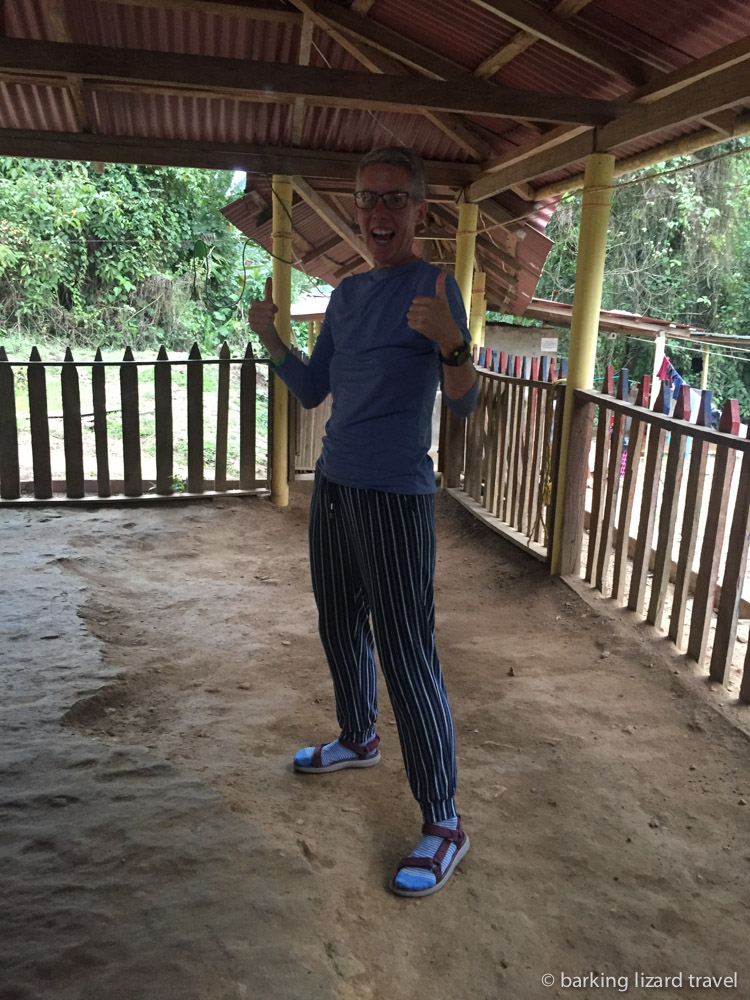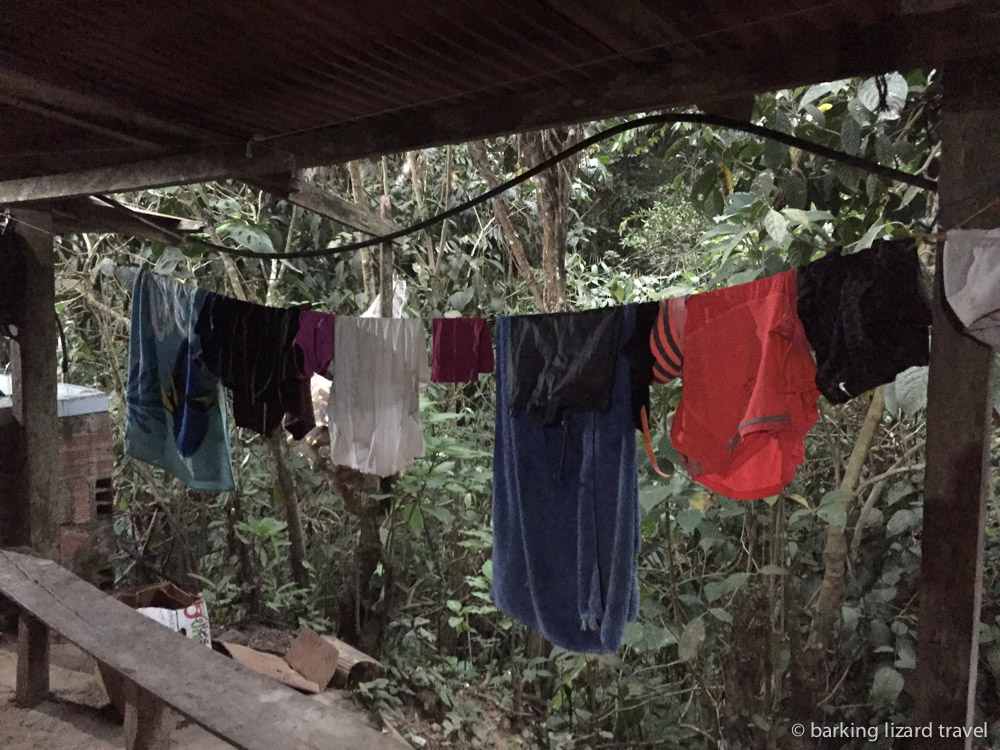 5. Bring plenty of socks!
Although you need to pack light, it's also important to pack sensibly. Magic Tours gave me a list of things to bring. Obviously you need suitable footwear. I had a pair of trekking shoes and they were fine, you might be better with hiking boots during the wet season. One of our group did it in a pair of Adidas Gazelles, but I wouldn't recommend it! Whatever you wear they will be filthy at the end.
Bring a pair of socks for each day. It's one thing putting back on a damp t shirt or shorts but you really don't want to be wearing wet socks. It can get chilly at night so a long sleeve top and long trousers are worth having.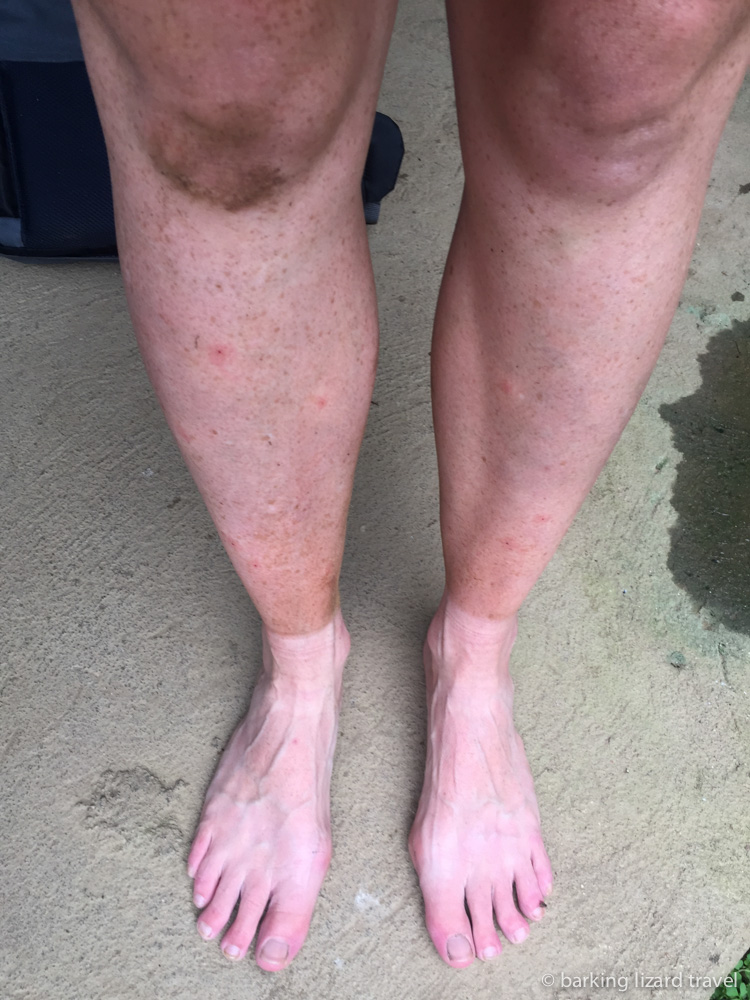 6. You will be sweaty, dirty and exhausted at the end of every day
Probably the most difficult part of the hike is the intense humidity. As well as sapping your energy it also means you will be soaked in sweat for most of the trek. Expect to be sweaty and dirty every day by the time you arrive at the camp. There are showers available at all camps.
After dinner most people where tired and headed to bed early. I brought a book to read but only managed a few pages.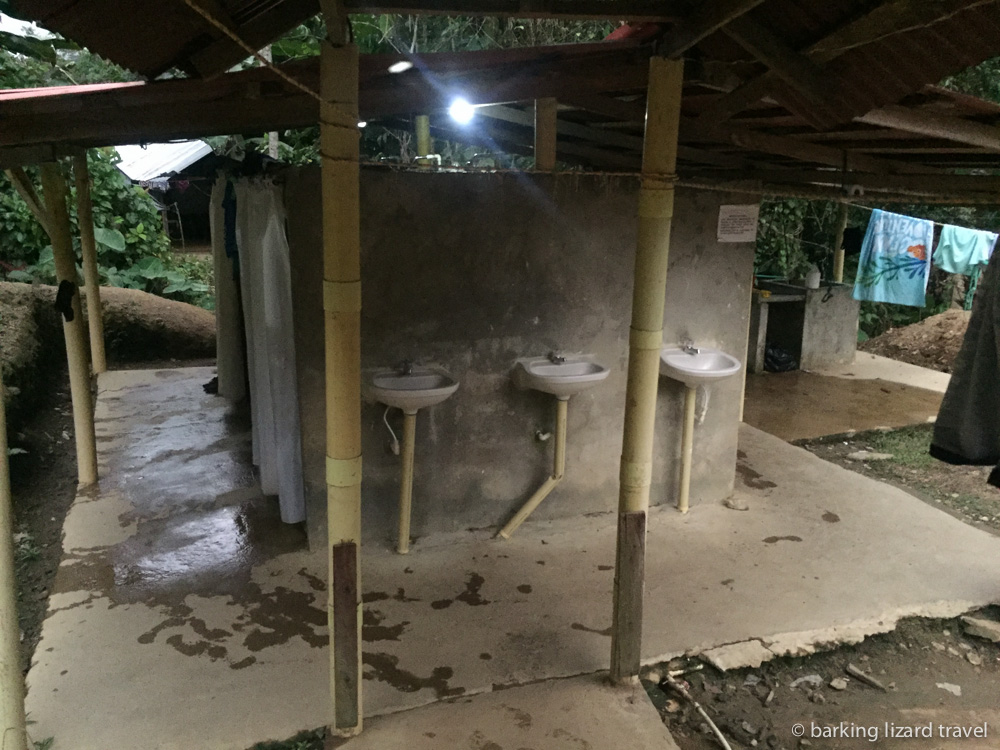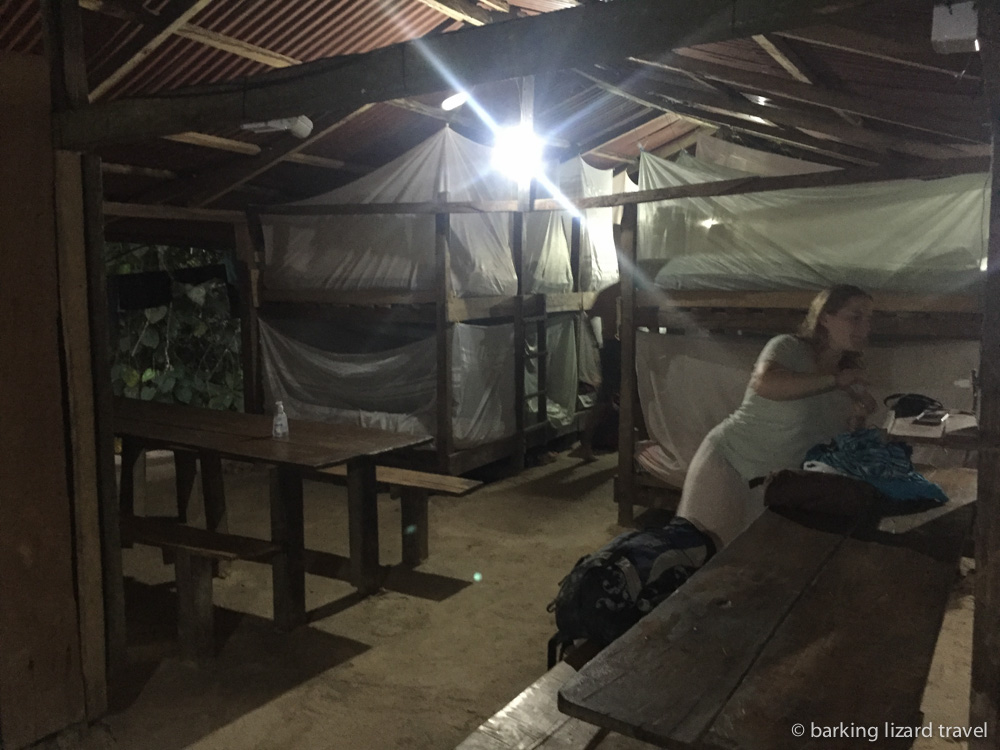 7. The food is surprisingly good
A cook travels ahead of every group and has dinner prepared when you arrive. The food was mainly traditional Colombian fair and was surprisingly good. The meals were fresh, nutritious and filling (and in my case vegetarian) exactly what you need after a long day of hiking. There was also plenty to go round. Filtered water was available at all the camps to refill bottles.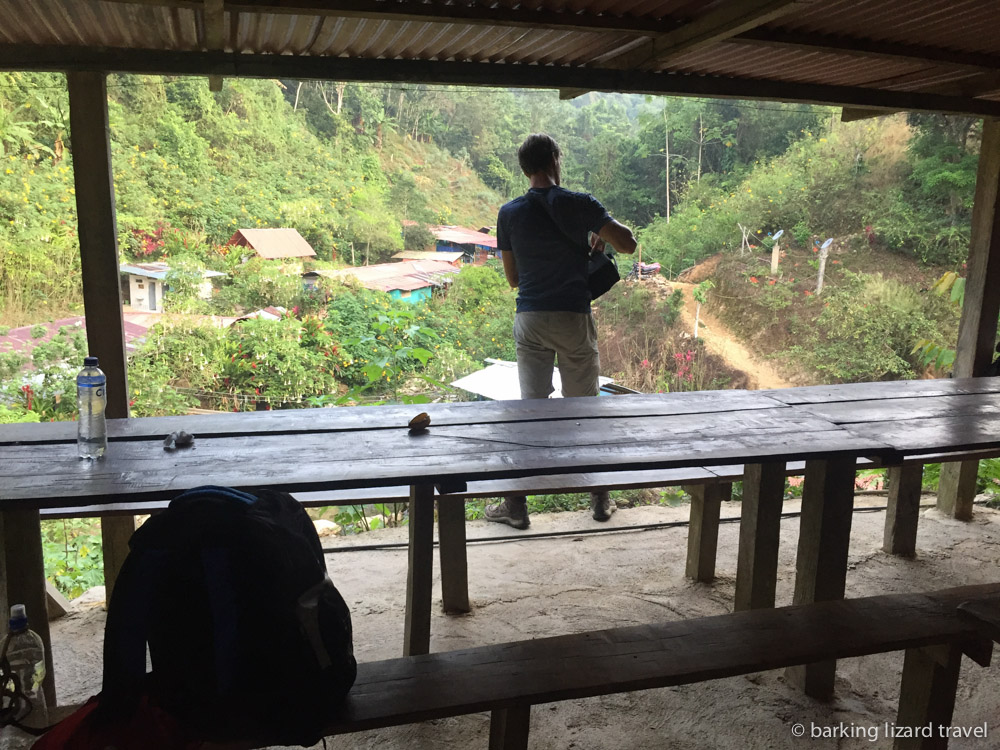 8. It's not overcrowded like other tourist sites
Although overcrowding has become a big issue at many sites La Ciudad Perdida remains, for now, uncrowded. A lot of this is probably due to the fact it takes a demanding 4 day hike to visit. There is no easy option, like getting the train to Machu Picchu.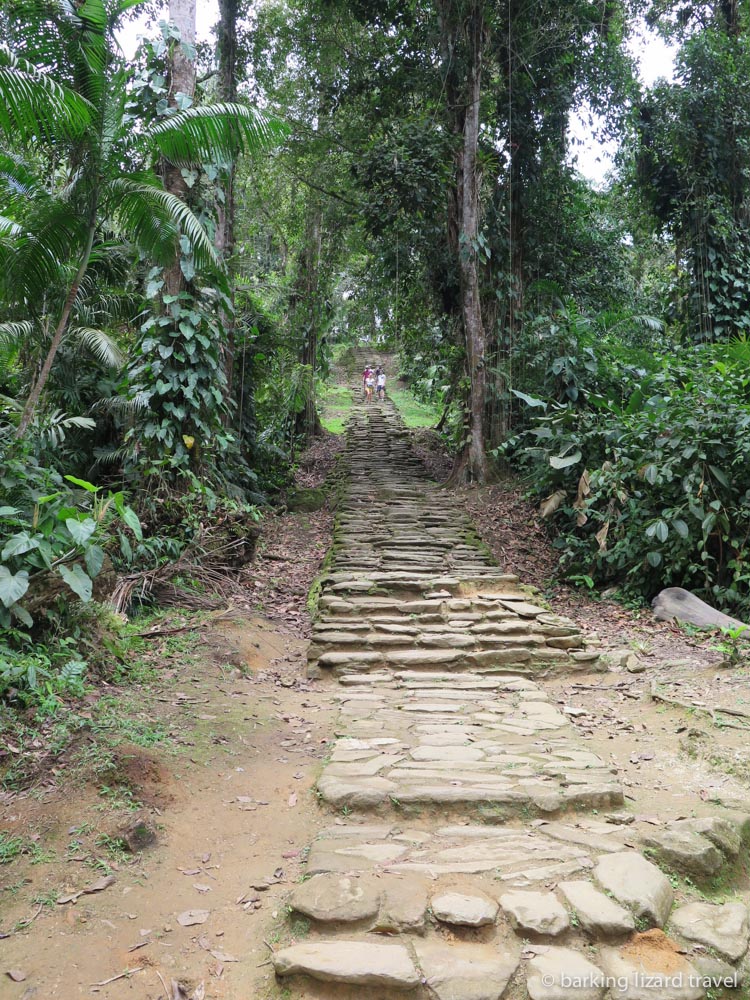 9. It's not cheap but your money does go to the local communities
The 4 day hike costs $1.150.000 COP (approx. €265 – October 2021). However this includes everything for the 4 days including transport from Santa Marta and lunch in El Mamey on the first and last day.
All the guides, cooks, porters, and mule drivers are local and the camps are also locally owned meaning the money you pay for the trek goes back into the local communities.
La Ciudad Perdida Trek Summary
4 day out and back hike covering 44km
Hiking is the only way to reach the site
Pack light!
Stay in Santa Marta before and after
Total Cost: $1.150.000 COP (approx. €265 – October 2021)
Ciudad Perdida Tour Agencies (all have offices in Santa Marta)